---

01 "INES BLUMENCWEIG: STRUCTURES SENSIBLES" | MAISON D'AMERIQUE LATINE, PARIS

"Inés Blumencweig: Structures sensibles" at Maison d'Amérique Latine, Paris. Photos by Tom Newton. Presents a selection of eleven major works by Blumencweig produced between 1961 and 1978.

Exhibition design include banner, poster, invite flyer, social media assets and wall text. Inspired by Ines's geometric cutouts of different materials in sculpture. The shapes are placed systematically ontop of postcard images and portraits of the artist to balance the contrast between her work and her life.


---

02 S/S 2023 RUNWAY SHOW INVITE | A - - COMPANY

Digital invite designs for A- - Company's Spring Summer 2023 Runway Show. Taking inspiration and showing admiration to their newest collection.

Includes printed and digital invitation.
---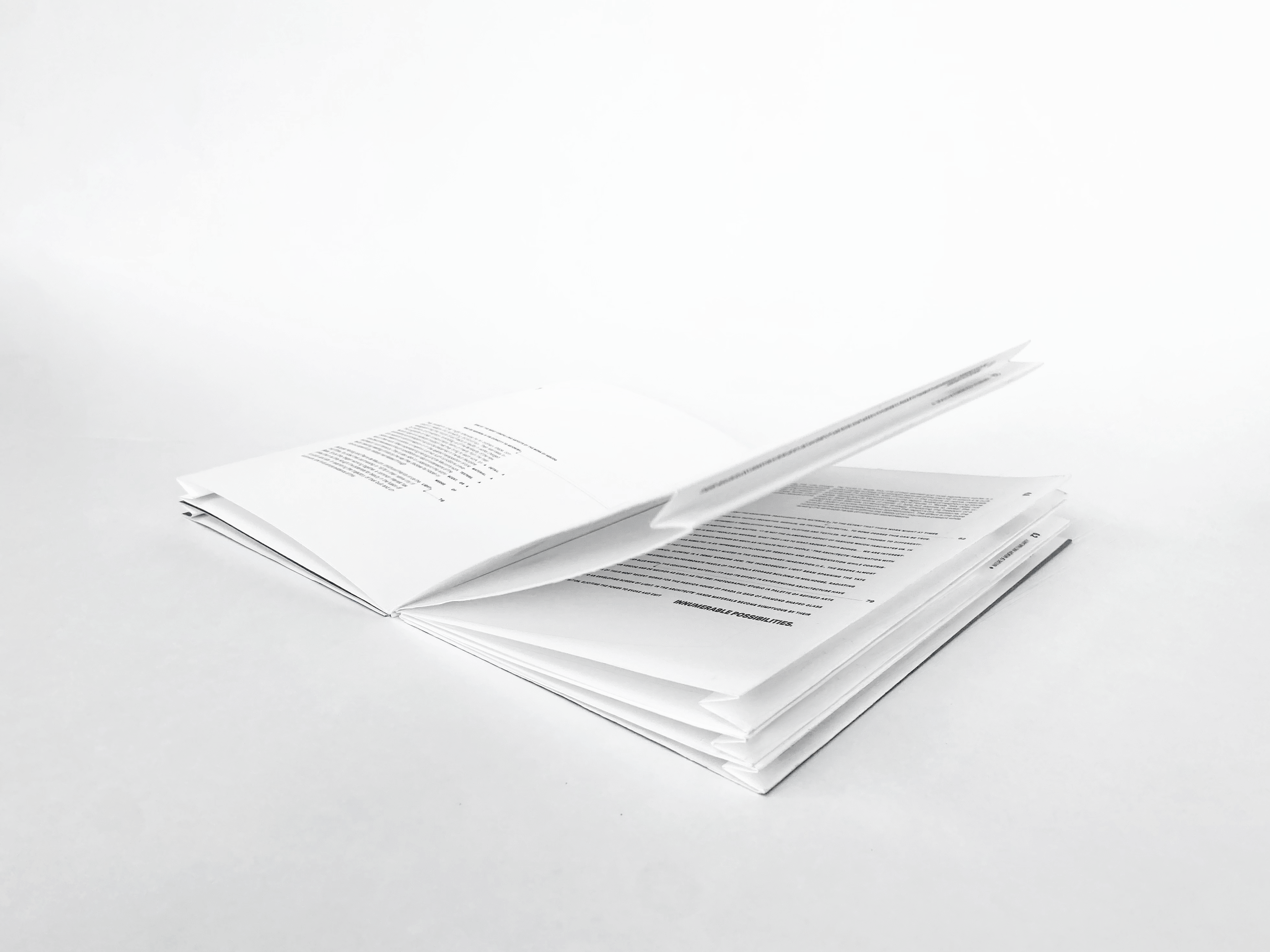 03
JACQUES HERZOG + PIERRE DE MEURON | ARCHITECTONICS
Jacques Herzog and Pierre De Meuron were curious to know more about things that, although invisible to the naked eye are becoming extremely effective, and ultimately responsible for the shape, color, or physical stability of an object.
The design system emphasizes the idea of
familiarity
within new experiences. Previous sentences the reader has already become familiar with make several appearances, but bring up a new meaning every-time. A unique numbering system is used to count each sentence ( Yes, all 219 of them) and direct the reader to a similar phrase even if it is not apart of the same paragraph or page. Thus creating a familiar feeling, although an entirely new meaning and experience.
Includes 2 posters, 10 page accordion book, 8 cards and text retrieved from
Pritzker Prize Award Site
.
---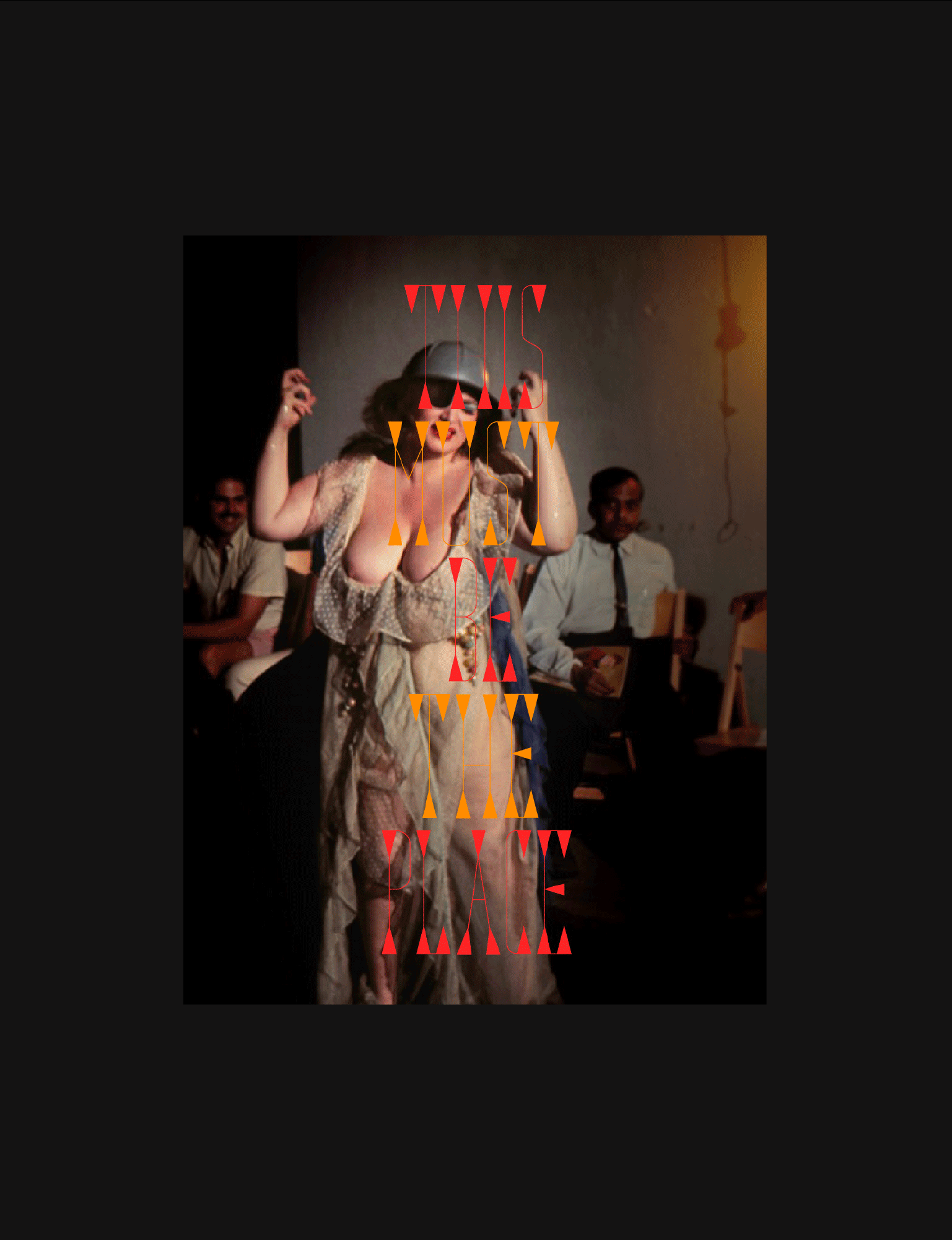 04 "THIS MUST BE THE PLACE" POSTER DESIGN | ISLAA

Institute for Studies on Latin American Art ( ISLAA)

Poster Designs and custom type for This Must Be The Place Book Campaign opening event. Utilizing shapes, colors and inspiration from Latinx art in the 60s and 70s.

---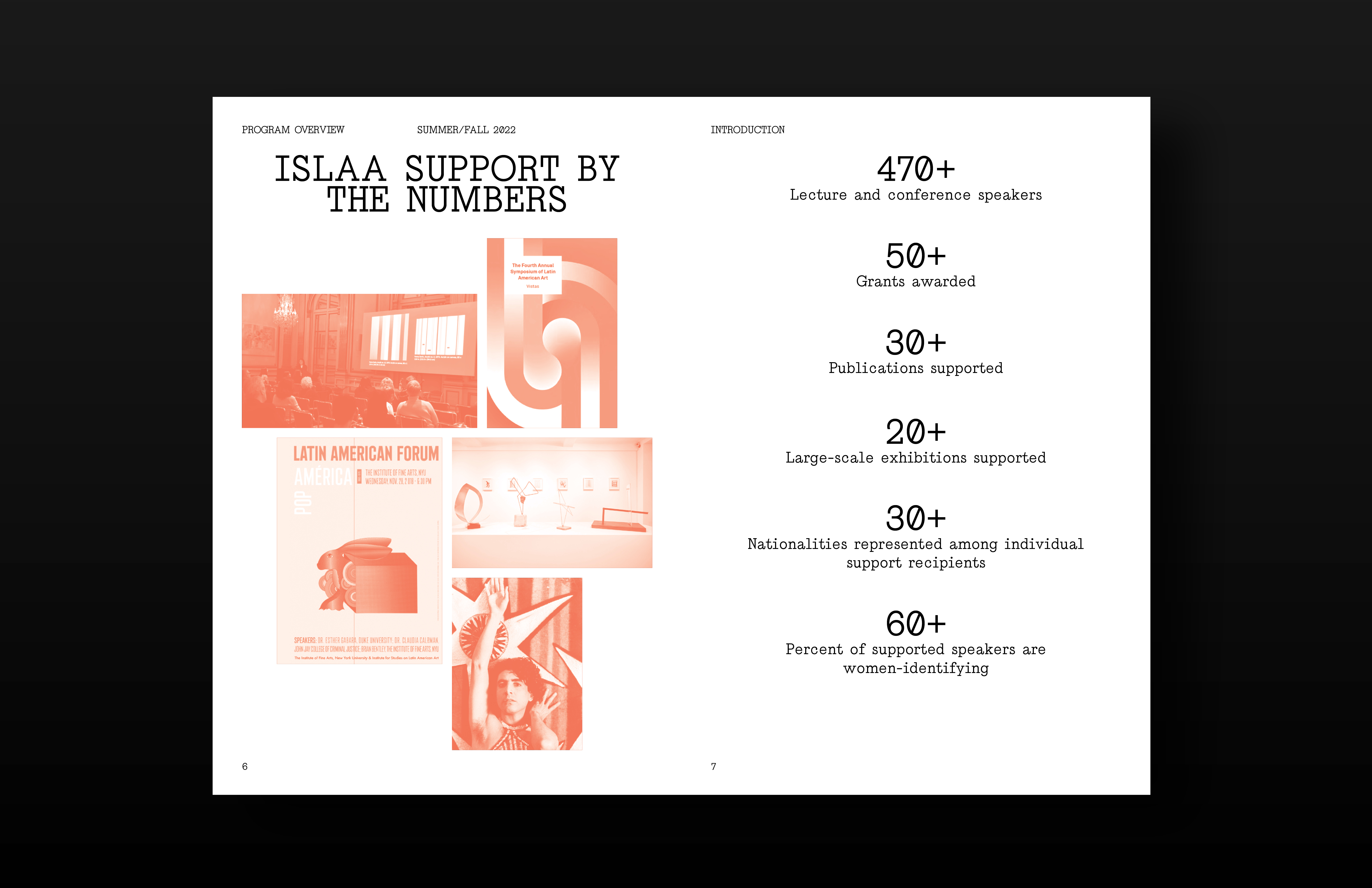 05
SS 2023 PROGRAM OVERIVIEW | ISLAA
2022 Program Overview. Incorporating new projects and updating existing project copy & images.
---
06 DANIEL ARNOLD EXHIBITION DESIGN | LARRIE NYC

Arnold's commitment to photographing his own environments and ability to capture synchronistic moments, uncanny juxtapositions, and heartbeat expressions is the inspiration behind the identity of the exhibition. Candid note-taking style typography was used throughout the identity, in contrast to the images where there is no real arrangement and direction for dramatic effect.


Includes bi-fold Brochure, 3 postcards and social media assets.

---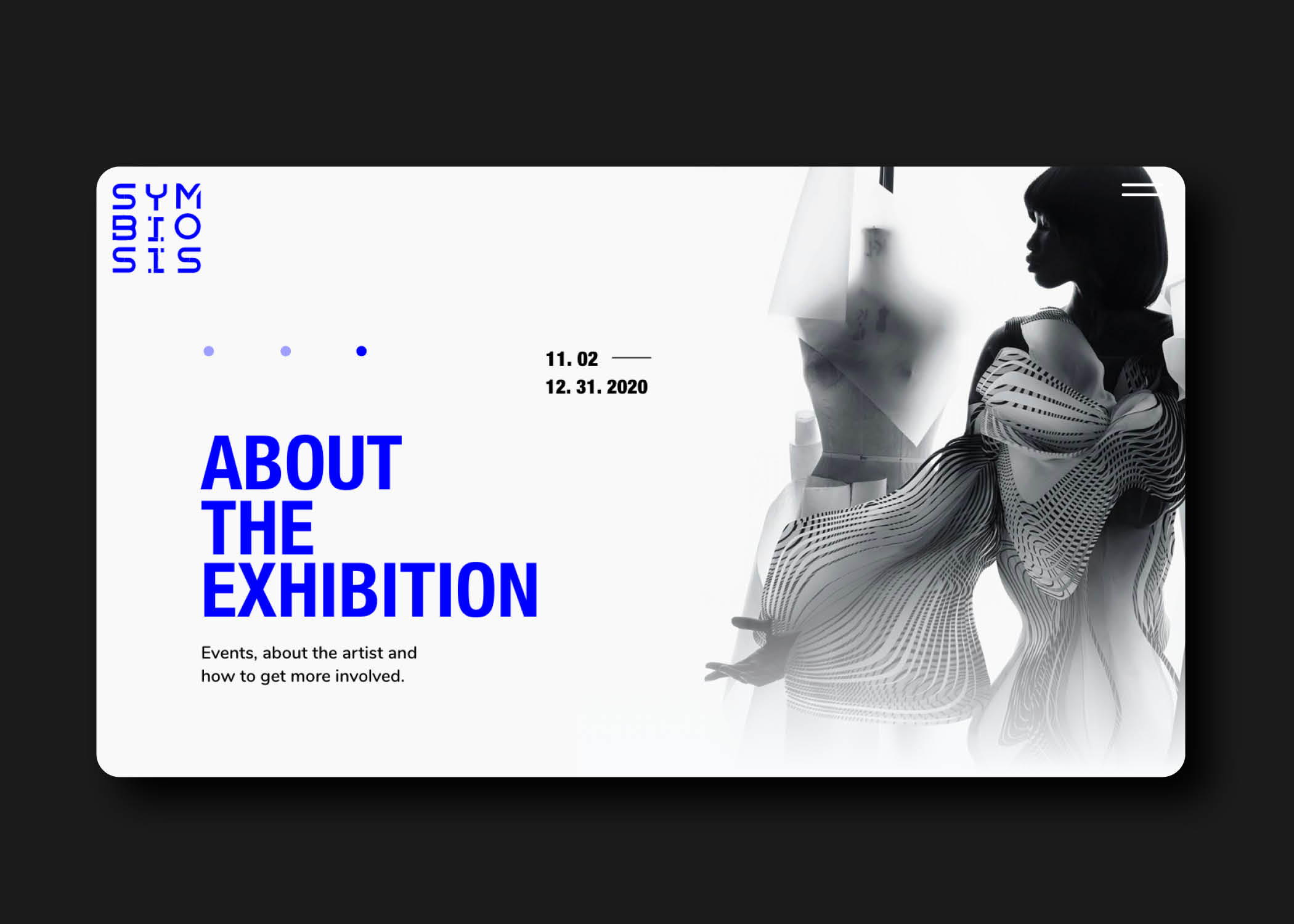 07 IRIS VAN HERPEN | HONOLULU MUSEUM OF ART

Iris Van Herpen is known for her artistry and innovation by using 3D printing techniques and intricate details created through natural and scientific elements. Utilizing traditional haute couture methods and contemporary technology she quickly rose to popularity and constantly stuns the public eye with her hypnotic and futuristic designs.

Symbiosis is a concept exhibition at the Honolulu Museum of Art exhibiting works by Iris Van Herpen. The exhibition displays 3 collections where Van Herpen observes complex designs and patterns created when elements of nature merge together. The design system mimics 3D elements by using cutouts and organic shapes fused together by nature and technology.

---
08 BRAND + PACKAGING DESIGN | PIGMENT JUICE CO.

Co-founded and designed startup company - Pigment Juice Co. based in Honolulu, Hawaii.

Includes product design, packaging design, web design and social media assets.

---

09 EDITORIAL TYPE DESIGN | FILLE

Editorial type exploration.


---
10 PLAYBUILDERS IDENTITY | HAWAI'I THEATER CO.

PlayBuilders is a roving, multi-ethnic ensemble of experienced theatre makers who wish, to create opportunities for effective communication and cultural exchange between the many diverse people of Hawaii.

The Identity Modular Ensemble stems from the importance of community and the ensemble of the theater to create the whole. The identity is designed to incorporate all aspects of PlayBuilders into one modular design through branded icons.

---
11 3D CUSTOM TYPE EXPLORATION

Lettering and 3D type design and experimentation. Utilizing organic and natural curves inspired by melting objetcs and reflective surfaces.